Back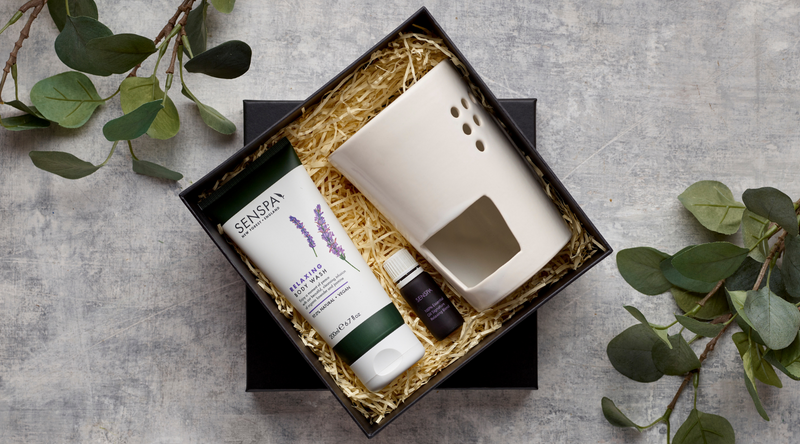 Signature Gift Box
Available exclusively at the SenSpa Boutique.
SenSpa's most popular products were selected for the SenSpa Signature Gift Box
SenSpa Signature Essential Oil
Elephant Motif Oil Burner - 6" high x 4" diameter
Relaxing Body Wash 200ml
The SenSpa signature relaxing essential oil is a is a unique blend developed with a delightful aroma of Patchouli, Lavender, and Geranium subtly balanced by Bergamot and Yarrow.
Fill the room with a rich, enveloping, pure essential blend using the oil burner included in the essential oil gift box. Experience immersive luxury by adding a few drops to the bath for a relaxing soak. Follow with the Relaxing body wash, the perfect treat for the shower to take your mind away from the stresses and pressures of a modern busy life.
Consider the Signature Gift Box as a bath gift set or purchase as a treat for pure indulgence.
SenSpa's products are not tested on animals and are free from animal ingredients, Parabens, Sodium Lauryl Sulfate and Mineral Oil.
Packaging and delivery
When you checkout, you'll be able to choose from the following delivery methods.
Royal Mail 1st Class

£5.45